There are 559 Alien Invasive Species (AIS), and all are listed in the NEMBA Regulations, in 4 Categories. These include invasive animals, plants and microbes.
Of the 559 AIS, 383 species are Invasive Alien Plants (IAPs).

These plants have already invaded about 10% of the area of South Africa, and they are spreading exponentially.

IAPs cost South Africa more than R600 million annually to manage.

IAPs consume vast quantities of water – an estimated 695 million m³ annually.

The South African Department of Environmental Affairs (DEA) currently runs the very successful IAP management programme known as Working for Water (WfW), which began in 1995.

IAPs are the single biggest threat to biodiversity, second only to humans and their activities.
---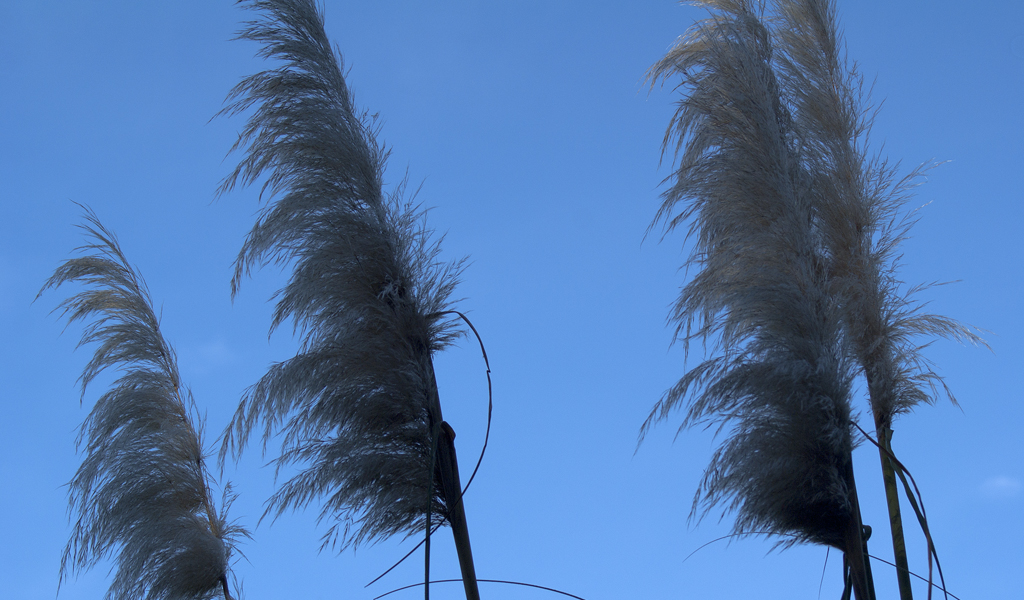 Cortaderia jubata - Pampas grass [Cat 1b]
---
Cover Image: Eichhornia crassipes - Water hyacinth [Cat 1b]